Get moving and keep moving with Ampol AmpCharge
A lot has changed since we first started supplying fuel to motorists over 100 years ago. We've always kept in step with Australians as their needs change – so now we're not just providing the best in fuel technology, we're also providing the power Australians need, where they need it for their electric vehicles (EVs).  
Let Ampol provide the energy to get you moving from home and keep you moving on the road with AmpCharge.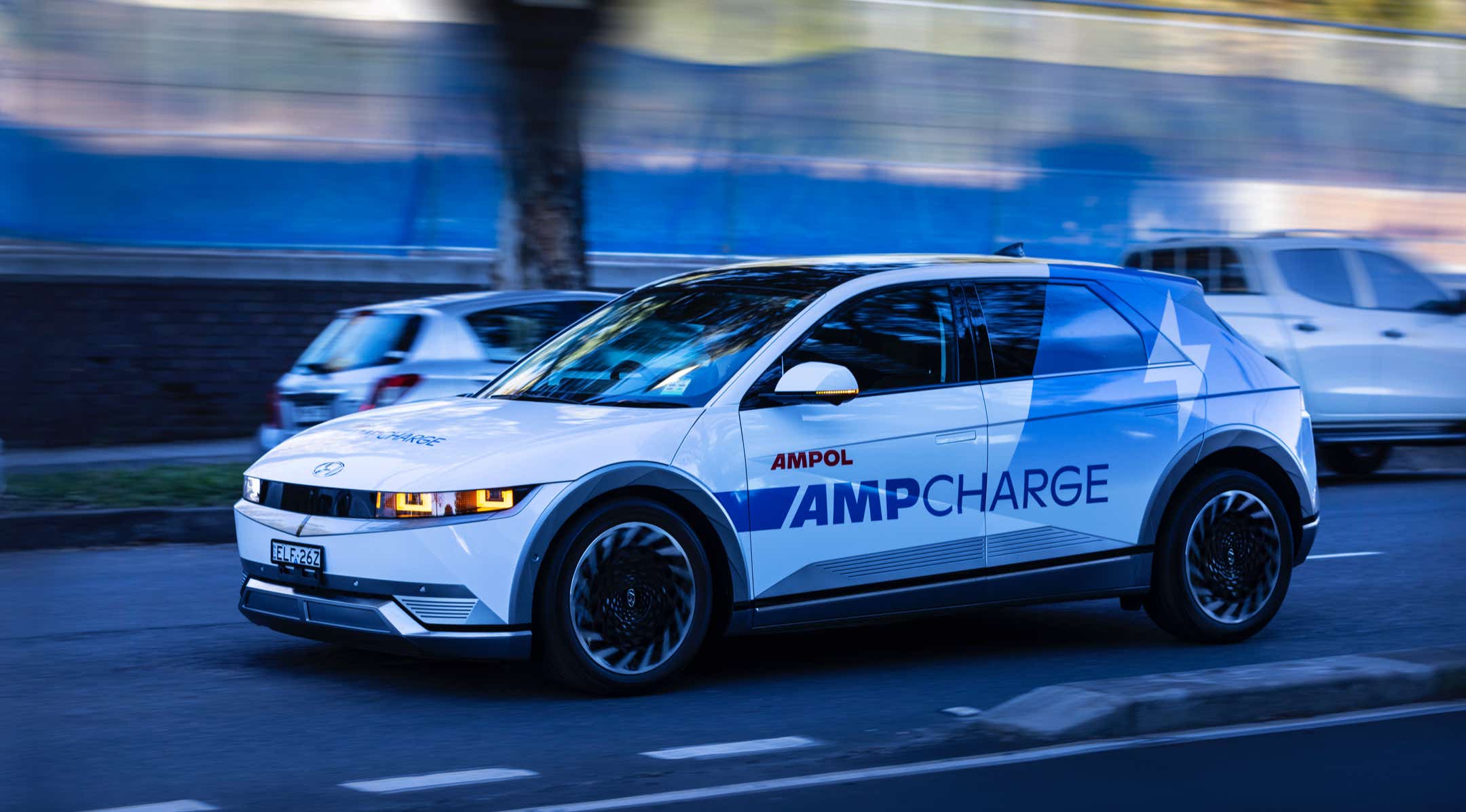 Charge at AmpCharge and journey on
With a network right across Australia, we're used to getting solutions to our customers wherever they may be. We're committed to building a network of ultra-fast EV chargers, both at our service stations and in other public destinations. We've just started the roll-out of our first locations in NSW, VIC, QLD and WA. This initial rollout becomes the backbone, as we rapidly grow our charging network to help you get on with your journey.

Electricity plans for your electric vehicles
We're working on an energy plan, specifically designed to help you charge at home. Check back here for more updates, or sign up to our waitlist so we can keep you informed as we expand our services.